Wedding at the Versace Mansion in Miami
It has been a while since we performed at Patricia's & James' wedding at the Versace Mansion. Almost a year!  How could I forget to share this wedding with you? Time goes fast… I hope you'll enjoy looking at these photos and watching these videos…
I have to say that this wedding was fun… we all ended up swimming in the pool…Have you ever jumped into the pool in your dress or in a suit? Well, it's definitely a life-changing experience! I am sure Gianni did it too!
The Villa, Casa Casuarina, also known as the Versace Mansion, is an American property built-in 1930, renowned for being owned by Italian fashion designer Gianni Versace from 1992 until his death in 1997. It is located on Ocean Drive in the Miami Beach Architectural District, Florida. Since 2015, it has been adapted and operates as a luxury hotel known as The Villa, Casa Casuarina. The best way how to visit this place is to book a table at the restaurant. You might be able to go there just for breakfast and sit in the courtyard as Gianni did. The Villa has also a small observatory in the tower. I wish to see parties that Gianni could have in his place.
For this wedding, we arranged the whole music entertainment, including a string quartet, a 7-piece band, and a DJ.  The wedding ceremony was in the courtyard where I was performing with my string quartet. The cocktail hour was in the front by the main entrance.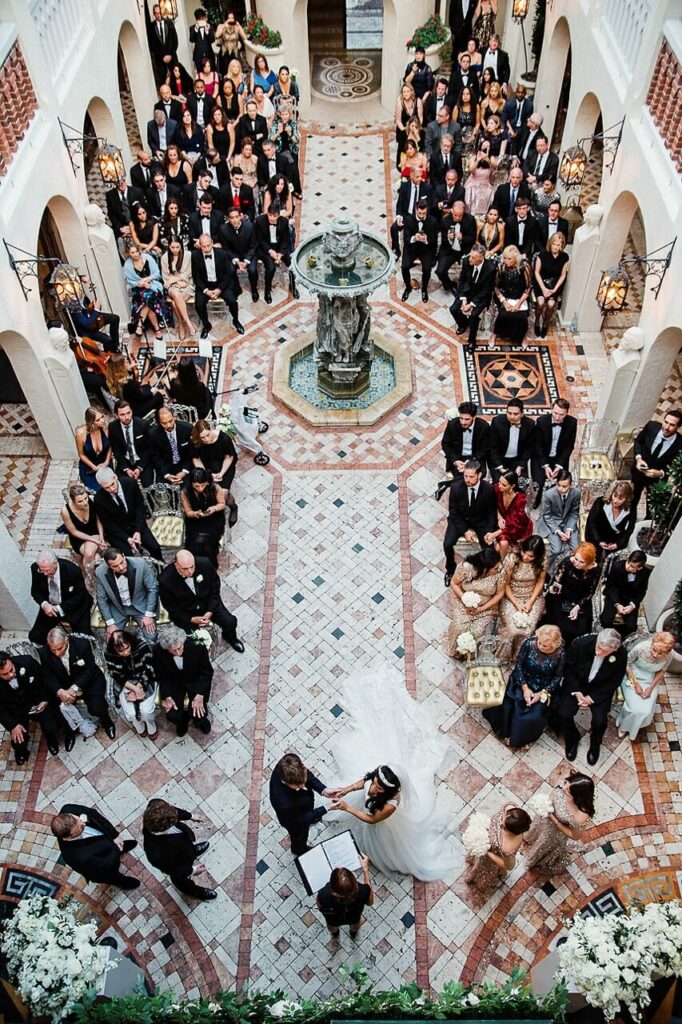 The video below includes samples of the music we played during the ceremony. As you can see it got pretty dark at the end of the ceremony. Did you know that weddings in Miami start pretty late because of the heat?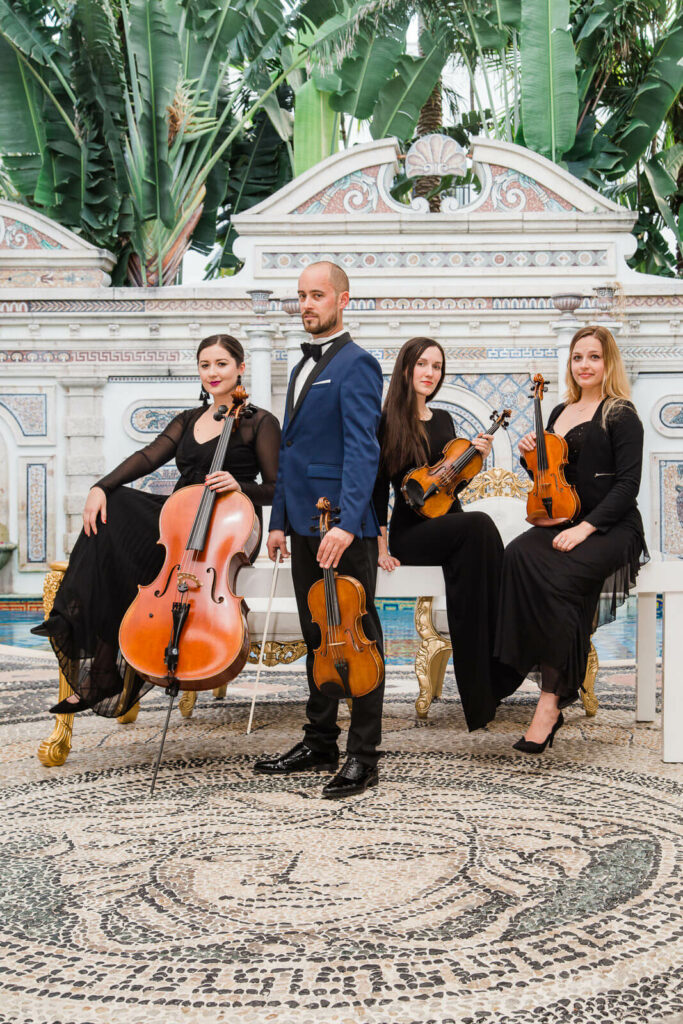 The event continued with seated dinner and dancing in the area by the pool. Our wedding band was the perfect fit for this event. The couple wanted a band that could play Cuban music in a combination of regular wedding tunes.
DJ Alex started his set around midnight and continued until 2 am.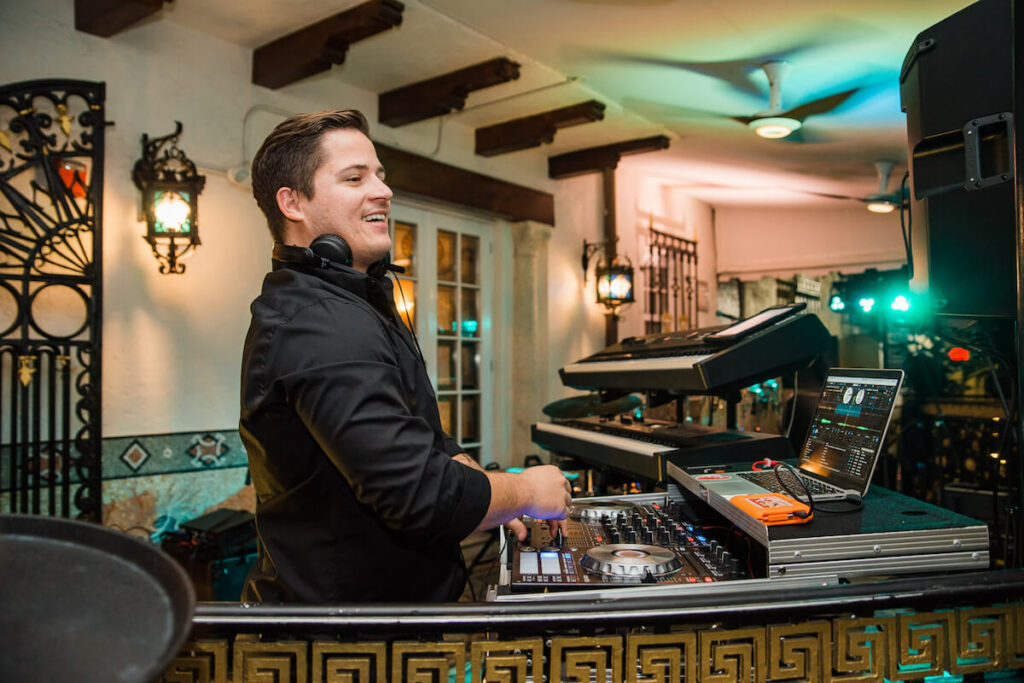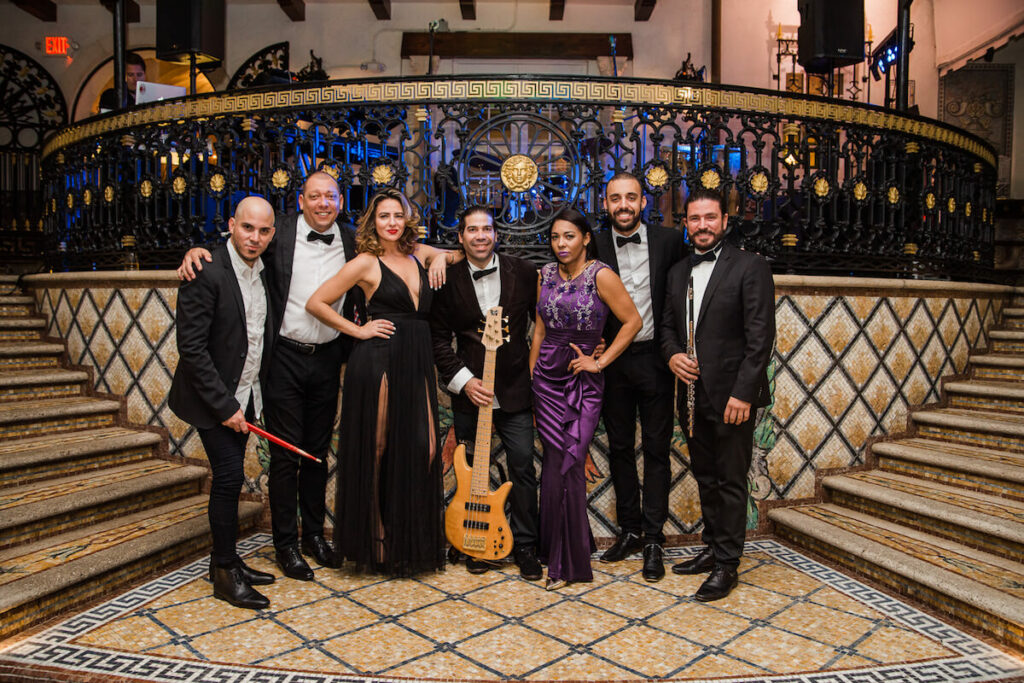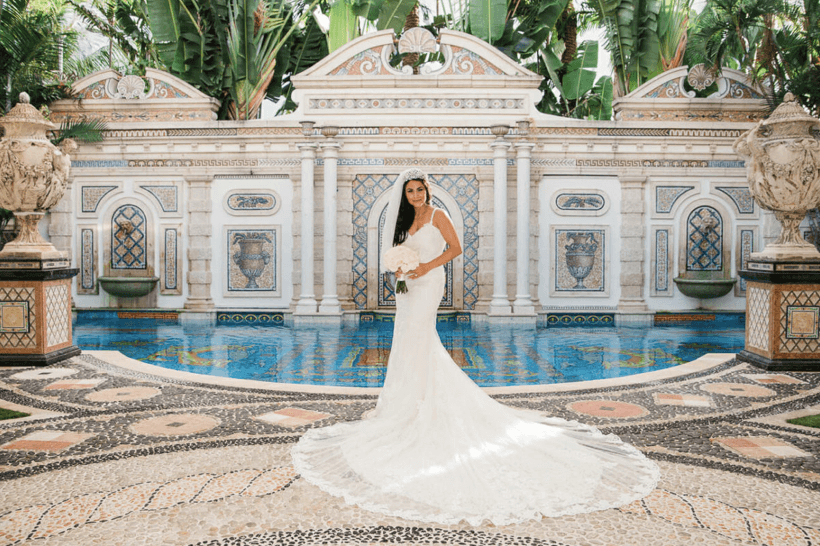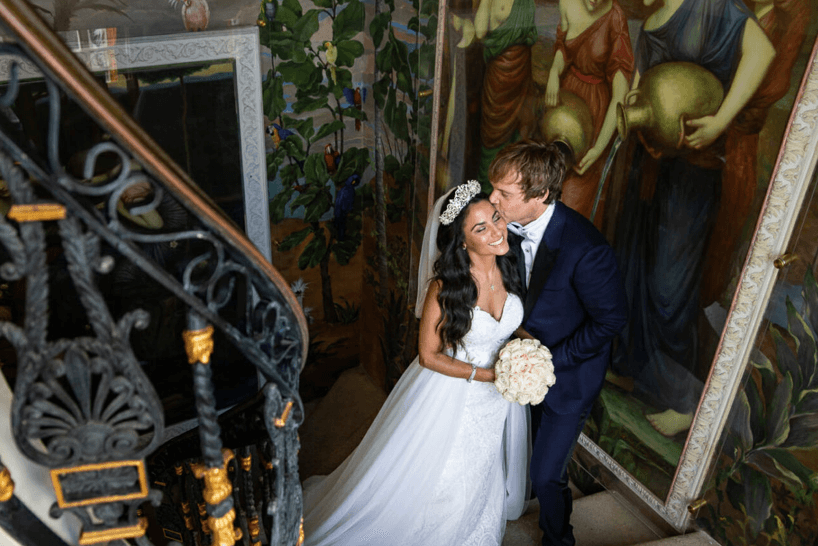 to see more photos read Jan's blog   He was the photographer…
…and this is how the wedding ended…

Thanks for reading!
Cheers! Peter