About
Where Music Meets Fashion! This is how we could explain the philosophy of Kiral Artists, a boutique talent agency based in New York City, with offices in Miami and Charleston, SC arranging musicians for luxury weddings, corporate and fashion events across the US and Europe. We specialize in string ensembles and wedding bands.
Why Kiral Artists?
We understand how visuals aspects are important and not everything is about the performance. With the energy we have, the music level we have, and the image we have you can't go wrong when hiring Kiral Artists! We've been a part of celebrity weddings, government events, and our ensembles performed during NY Fashion Week and at the famous Carnegie Hall!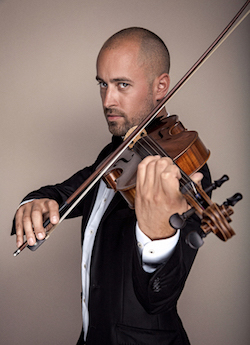 The founder of Kiral Artists, Peter Kiral
I've been in the private event music industry since 2006 when I started my first music group specializing in weddings, The Charleston Virtuosi. Since then I arranged musicians for more than 700 events around the world while working with the best wedding planners of the country. I studied viola performance at the University of Performing Arts in my hometown Bratislava and at the College of Charleston in South Carolina. As a musician, I've been a member of several concert chamber groups and touring the world with symphony orchestras. I love what I do and I love promoting musicians and offering their talent to my clients! If you would like to read my life story, click here! Looking forward to hearing from you and looking forward to being a part of your event with my awesome team of super talented musicians!
Booking
We operate mostly on the US market in cities such as Miami, Charleston, SC, Washington DC, and New York City but we've also arranged musicians for events in Aspen, Los Angeles, Toronto in Canada, and San Miguel in Mexico. We've been a part of weddings in Florence in Italy, castle weddings in Ireland, England, Switzerland, Slovakia, Czech Republic, and Austria. We are usually booked a year in advance but we also accept last minute inquiries. To book us for an event we ask for a 50% deposit, and of course to sign a contract. Click here to chat with us on how to book Kiral Artists and what we can offer you!
Don't forget to check out our social media and to stay in touch with us!