When Jessie, the event coordinator of special events at the Middleton Place Plantation contacted me earlier this year through Facebook, telling me that she has a very VIP client and this client needs the best ceremony music, I got very excited. I just love cool events and big wedding productions  This very VIP client was an Olympic figure skater Tara Lipinski. I also found out later that her wedding coordinator is the team of Mindi Weiss, the best wedding planner in the country.
Tara and her husband Todd Kapostasy had their wedding ceremony by the Butterfly Lakes. It's a gorgeous area above two smaller lakes facing the Ashley River and the old mill house. For me, this is the most beautiful area at the plantation. I actually did a photo shoot at the same location two years ago with my wedding orchestra.
The wedding ceremony was supposed to start at 6pm but as usual, the bigger weddings are often delayed, so we started 15 minutes later. Tara's wedding had around 240 guests.
The first song we performed during the prelude music was "That's Amore" by Dean Martin followed La Vie en Rose and Coldplay's "Viva La Vida". The audience loves these songs! Check out this video
Tara had 11 bridesmaids, 1 bride's man, 3 flower girls and one ring bearer.
For the bridal party, we played 3 songs, including the song "Latch" by Disclosure, "Bad Romance" by Lady Gaga (btw, finally someone requested this song!!!) and Beyonce's "Halo". For the Mother of the Bride, we played "Can't Help Falling in Love" by Elvis Presley.
For Tara, we played Canon in D. She was wearing a beautiful dress with a long vale.
The recessional song was Fleetwood Mac's "Everywhere".
About Mindi Weiss and her company
Based out of Beverly Hills, Mindy Weiss is a full-service event planner that has successfully grown her brand to become a lifestyle expert with books, product lines, and spokesperson partnerships. Mindy began her career in party planning more than twenty years ago by creating custom invitations for social events. Her clients recognized her creativity and at their urging, she officially opened Mindy Weiss Party Consultants in 1992. She has since planned celebrations all over the world, written 3 best selling books – The Wedding Book, The Wedding Planner and Organizer and The Baby Keepsake Book and Planner, designed a highly successful line of wedding stationery with Wedding Paper Divas and will be launching a bridal jewelry line later this year. Read more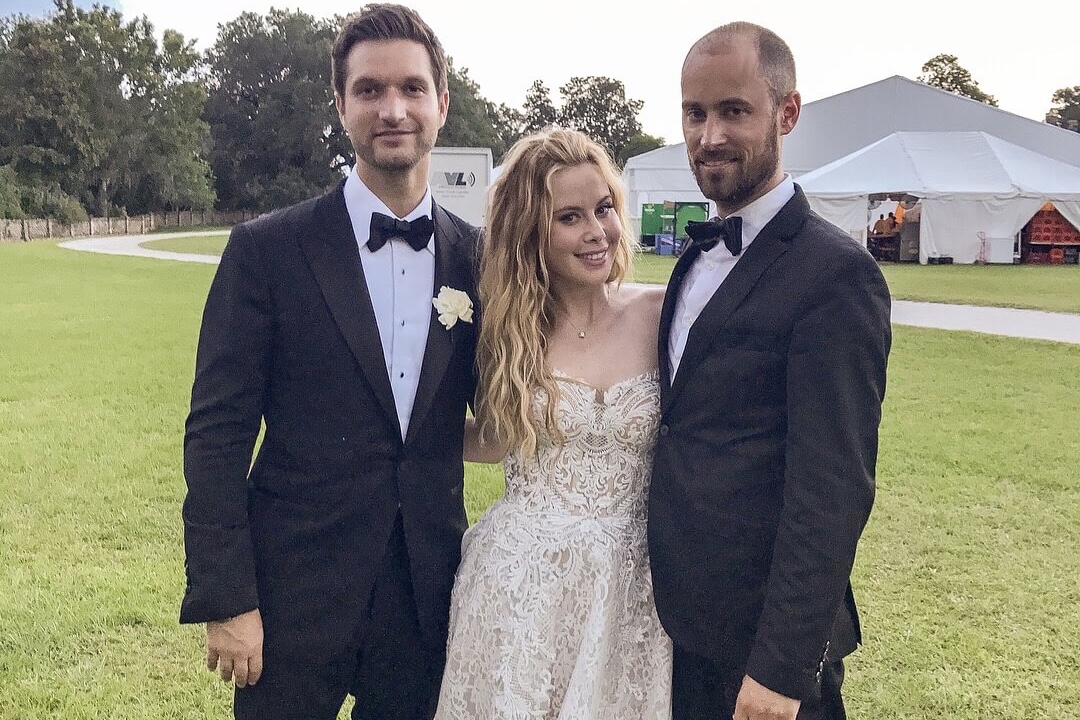 I have to say past month was pretty awesome. I'm so happy for all my events I did. At the beginning of June, I traveled to Aspen with my 16-piece orchestra to perform at a wedding. We had such a great time with my fellow musicians. The following week I traveled to Charleston, SC. My company was a part of The Knot Pro event at Thomas Bennett House, where we provided a violinist who was wearing a skirt made of real flowers during her on-stage performance. You can read the blog about this event here!
Thanks for reading! Cheers!
Peter